SPIRITUAL LIFE COACHING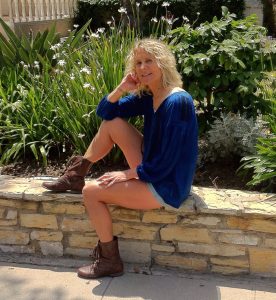 Hello Beautiful souls and welcome to my services page. YAY!!!!! I'm so proud of you for taking your first step in loving, honoring and appreciating yourself. Congratulations! I'm celebrating with you over here. Below are my services that I offer. Feel free to choose the one that's right for you. Healing and creating the life you truly desire is a process and it can be beneficial to receive ongoing, support along the way. I'll BE your cheerleader and your friend and I'll BE here supporting you as you develop a more loving and harmonious relationship with yourself and as you move towards and experience your heartfelt dreams and desires. Ya, I know, it's EXCITING isn't it? And it's possible, yep, IT'S POSSIBLE to BE free and LOVE yourself unconditionally. It's possible to experience peace inside and enjoy your journey on this earthly ride. There's so much more of YOU to discover and more ways to become an even better LOVER. There's something in YOU that's BEing activated today, you're now ready to live in your more natural way and it's my joy and honor to walk with YOU on your journey today.
I offer sessions through skype, phone or in my office. Feel free to go to my contact page to schedule a discovery call and we can discuss which options are best for you given your wants and needs. (Contact Me)

PROGRAMS AND PRICING

ONE HOUR SESSION
If you're already moving along your journey in a way that's beneficial for you and you would like a "Pick me up" or perhaps you hit a road block and you would like assistance in seeing things from a new perspective, a more loving and compassionate point of view. I offer one hour sessions to assist you in coming back into alignment with the truth of YOU.
$150

ONE MONTH PROGRAM (4 SESSIONS)
In signing up for a one month program, I will assist you in creating and experiencing a more loving and harmonious relationship with yourself as well as expanding your point of view of who you are and what you CAN do. As you begin to make changes and move towards your goals, your unconscious patterns, conditioning and inner conflict will be shown to you. These unresolved issues are asking to be acknowledged, shifted, healed and LOVED, this is what doing the inner work means, healing those issues so more LOVE can be felt and seen. You'll also learn how to manage your energy in a more positive way so you can feel more peaceful throughout the day. During this time it can be comforting to know that you're being supported by someone who's been there and LOVES you unconditionally. We will connect once a week for an hour through phone, Skype or in my office.
$500
THREE AND SIX MONTH PROGRAMS
In signing up for a three month or a six month program, all of the above will be provided as well as continued support on achieving your dreams and goals. Loving yourself is always the first step, it's the foundation in healing and experiencing inner peace. Once you're feeling more peaceful inside, you'll flow more easily and naturally with the Divine pattern within you. The cool thing about allowing your energy to flow more freely is that you'll BE living in the moment, guided by divine inspiration and you'll most likely uncover or embrace hidden talents and abilities that might have been buried from years of suppression and running away from yourself, now that's pretty exciting eh?
As old patterns are dissolved and replaced with more empowering attitudes, beliefs, perceptions and behaviors you'll experience greater levels of LOVE, creativity, abundance, joy and excitement allowing you to become more free, more expansive, more awake, more creative and more alive. I will assist you in learning how to connect with and listen to your inner being/higher Self which will allow you to become Self empowered by calling upon it for guidance, wisdom, support, healing, clarity and LOVE.
We will connect once a week for an hour through phone, Skype or in my office. You will also be given "homework" throughout the week that will assist you in deepening in your loving for yourself, keep you focused on your core desired feelings, dreams and goals and help you feel supported along the way.
$1400 for A three month program (12 sessions)

$2700 for A six month program (24 sessions)

POETIC HEALING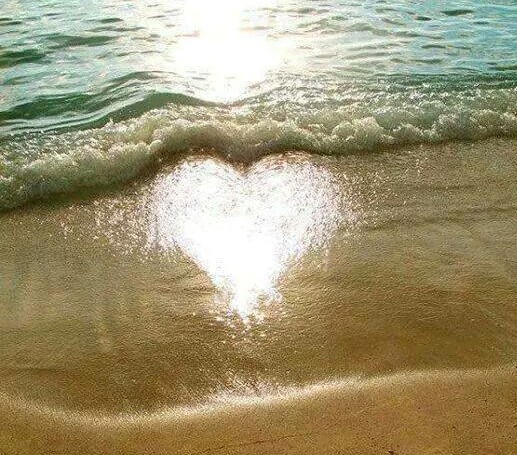 Would you like to receive guidance, LOVE and support in a poetic fashion? Poetic healing offers you the opportunity to ask a question and receive the answer in a poem. It's a very simple process, all you need to do is email me a question in one sentence at Debra@livingintheloving.com and I will email you your poem within 24 hours. Then we will arrange a time to connect for a session either by phone, skype or email for any support, guidance or other questions that you might have.
$100

  Testimonials

What my clients say about their experience:

"Debra. I just came across some materials you gave me during our sessions--everything was spot on to what I've finally come to understand over the last year--you were setting the table, and I was getting it on some level. you are a blessing to this world, and your gifts are extraordinary."
Billy
_________

"Debra is a wonderful, loving mentor. I always feel so loved and uplifted after our sessions together. I deeply rely on her wisdom and inspiration to help me push past my upset and she helps me find my inner strength."
Lisa
_________

"I think Debra is absolutely amazing. She is nurturing, kind and extremely focused! She gave me such a sense of safety when I worked with her that I was able to fully express my authentic self! I highly recommend this beautiful woman as a mentor!"
Vanessa
_________

"Debra holds such a sincere and loving space. She has helped me to deepen in my loving and commitment to moving forward on my own journey and answering spirits call."
Lori
_________

"Debra is very intuitive and seems to know exactly what I need and has helped me to find my own strength. Her unconditional love helps me to feel very safe and supported."
Denise